Hardworking and tenacious, Kristine is dedicated to excellence & maximizing results for those relying on her.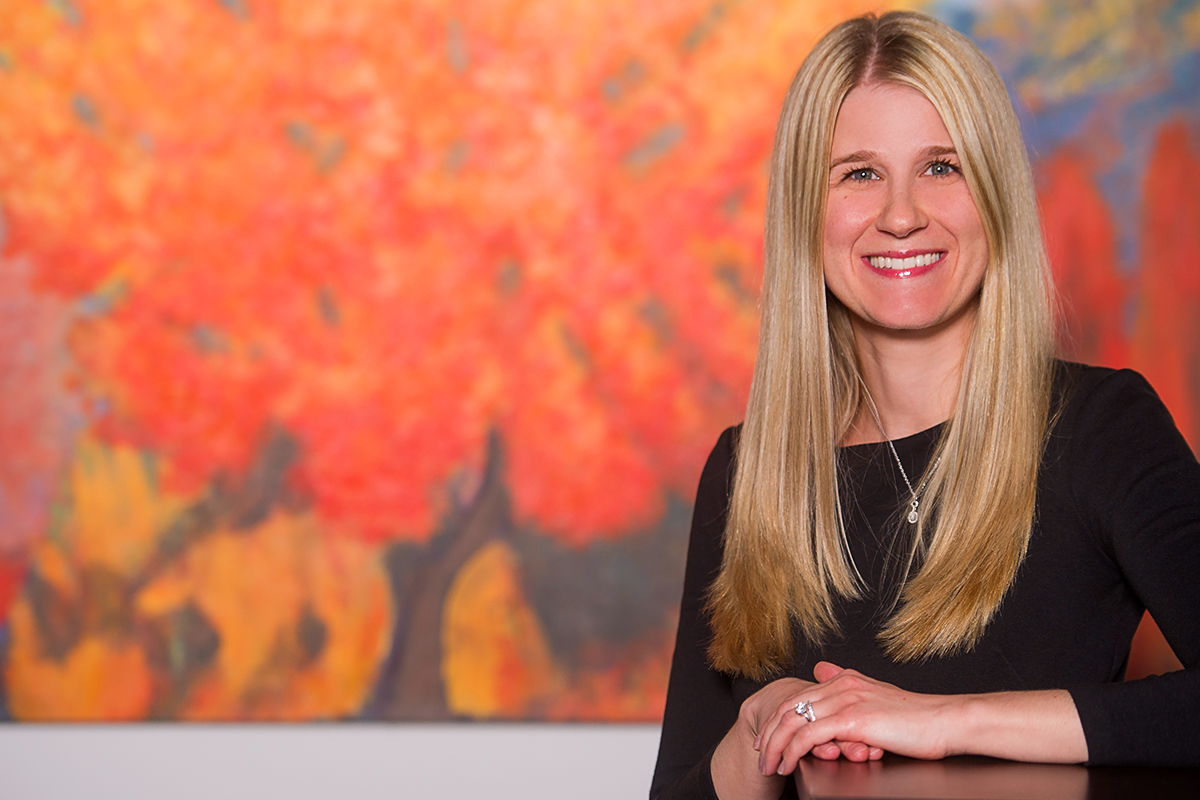 Kristine is a partner with Saretsky Hart Michaels + Gould. She worked her way through college earning a Bachelor of Business Administration degree with highest honors from the University of Michigan-Dearborn. She then went on to graduate (again with honors) from the Wayne State University Law School, where she served as Managing Editor of the Journal of Law in Society, interned for Michigan Supreme Court Justice Robert P. Young, Jr., and was awarded the Order of the Coif. She is truly grateful to now spend her days practicing law alongside and learning from her talented SHM+G family.
Outside of work, Kristine can often be found in the yoga room cultivating positivity, creativity, and inner peace. A lover of the outdoors, Kristine enjoys spending time walking, hiking, and fishing with her husband and dogs (the true apples of her eye). Kristine's very favorite pastime is sharpening her culinary skills and sharing the fruits of her labor with her friends and family.